Please follow and like us:
Georgetown, Guyana — The mediocre leadership of the Guyana Bar Association, an institution which should be advocating for settling controversies within the legal system and not on the streets, have finally found their collective voices to support the murderous, corrupt, Bharrat Jagdeo orchestrated and illegal 'no confidence' motion against the coalition government. The motion was allegedly passed due to a conspiracy between a mentally unstable AFC MP and the corrupt, power hungry PPPC.

To be clear, the citizens of Guyana reject anything the Guyana bar association or any other association has to say, which will deter us from having this matter resolved in court. The Bar Association must speak out on all issues or say nothing. Their selective contributions reflect clear racial bias and will only serve to fan the flames of anger among Guyanese citizens who feel like their rights are once again disregarded.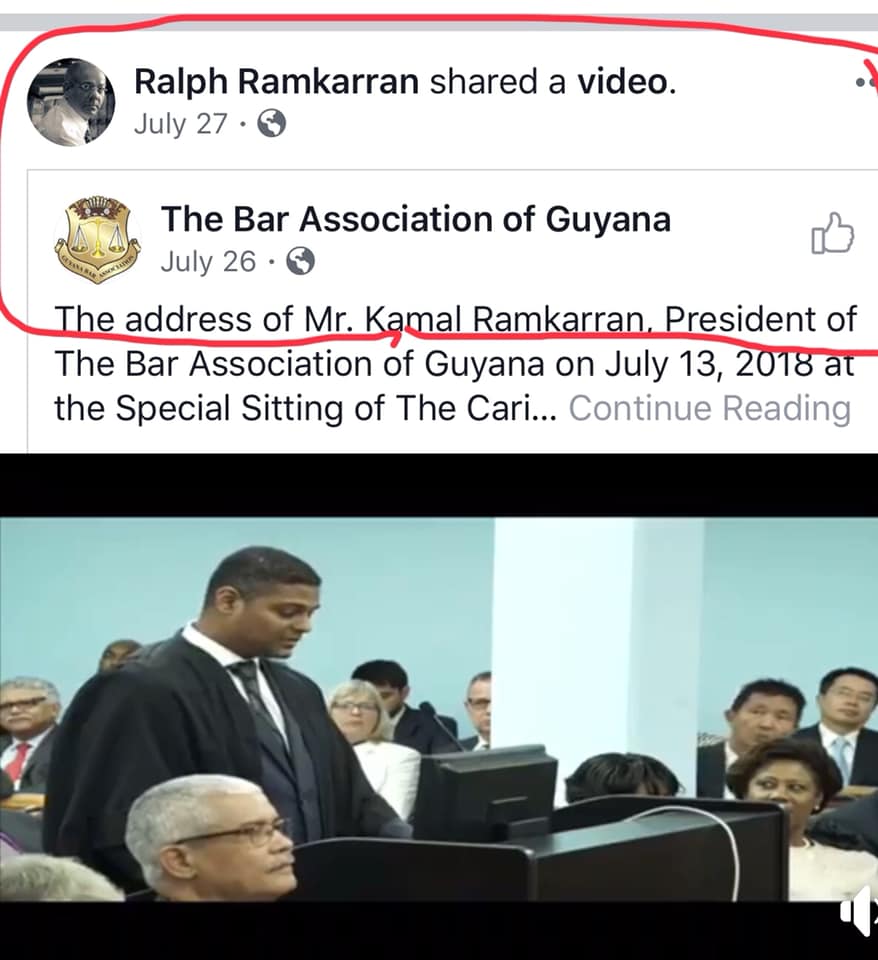 Is anyone surprised that the Bar Association did not prematurely speak out against;
– Anil Nandlall's involvement in Crum-Ewing's murder
– Anil Nandall's stolen law books
– Murder of Linden protestors
– Shooting of protesting politicians in the streets of Guyana
– PPPC using the courts to undermine, delay and disrupt the Coalition's leadership since 2015
– The murder of Waddell
– Jagdeo, Ramsammy, Gajraj and Merai's involvement in the extrajudicial killings of 400 Guyanese citizens
– Anil Nandlall's despicable and vulgar phone conversation and threats against a local newspaper
– PPPC corruption
– PPPC racial discrimination
– Police brutality & torture under the PPPC
– Drug baron Roger Khan's heinous actions acting on behalf of the government of Guyana
The Bar Association has confirmed their uncurious minds and despicable bias against the government of Guyana and more specifically, certain groups of Guyanese citizens. Their credibility is on the line as they step forward in support of a man facing pending charges of crimes against humanity. Indecency continues to reign in Guyana. The people of Guyana insist that the courts be allowed to decide this matter.